Improve the effectiveness of your Sales and Marketing efforts
Bad Data is Costing You Money
Low quality data costs your company money every single day. The time that your team's spend dealing with routine data costs you valuable hours and the mundane work hurts morale.
Beyond that, low quality data harms marketing personalization and automation, hinders sales teams who need reliable context for conversations with prospects, and impacts the customer experience throughout their lifecycle.
IBM estimates that bad data costs U.S. companies more than $3 trillion per year.
A study by Experian found that companies are losing up to 12% of their revenue due to bad data.
67% of companies rely on CRM data to help them target and segment customers.
Merge Duplicates Records & Maintain a Single Customer View
Duplicate customer data breaks the single customer view that your marketing and sales teams rely on for context and to appropriately engage with customers. In some customer databases, the duplicate contact rate can reach as high as 30%.
Insycle makes it easy for teams to deduplicate in HubSpot, Salesforce, Intercom and any other CRM platform that Insycle integrates with.
Set smart rules for determining master records
Identify similar records, not just exact-match
Merge duplicates in bulk
Save Your Team Time on Routine Data Management
Dealing with low quality data is a time-consuming hassle for marketing, sales, and revenue operations teams. In some companies, data cleansing and management take up dozens of hours from some of their most critical team members every month.
Most companies use complicated Excel functions and VLOOKUP to manage their customer data. This requires expertise in Excel, along with the patience to identify and correct issues across tens or hundreds of thousands of customer records. You can be sure that many errors slip through the cracks.
Save your team's time on routine data management
Automate redundant data tasks
Move away from complicated Excel function and VLOOKUP
Improve Morale By Limiting Endless Data Tasks
Cleansing data by hand can be boring, soul-killing work. Employees that are forced to spend critical hours every month dealing with data issues are likely to have low morale.
Additionally, the quality of your data affects the performance across all of your teams including marketing, sales, support, and success. Having unreliable data makes their jobs more difficult and hurts their morale.
Free your teams to focus on big-picture strategies.
Give your team's confidence in your data.
Free your team from mundane data management tasks.
Leverage Marketing Personalization
When your marketing team doesn't have faith in your data, they are less likely to use that data in your marketing automation campaigns and messaging. Customers increasingly want to work with companies that offer personalized experiences.
Insycle's customer data management automation allows marketing teams to inject data into their marketing campaigns with worry of embarassing mistakes or harming your brand reputation.
Inject data into marketing automation campaigns with confidence
Free your marketing teams from mundane data management
Deliver a more personalized experience to customers
Improve Decision-Making with Accurate Reporting
With reliable data you will enjoy more accurate reporting and forecasting, which makes it easier for your operations tdeams to make data-backed decisions.
Bad data leads to skewed reporting. Skewed reports lead to unforced decision-making errors. With Insycle customer data management, you can improve your decision-making across your entire organization.
Generate accurate reports and forecasts
Improve your decision making processes
Make more data-backed decisions that yield results
Streamline Lead Management In Sales Teams
Facilitate Balance in your sales teams. Monitor sales rep workloads to ensure they aren't overloaded and splitting their time between too many prospects.
Insycle allows you to filter data to create updateable reports, examining the workload of each rep. This gives you a top-down view of your load balance. Then you can drill down into each rep's assignments and balance between them, in bulk.
Balance workloads of sales reps
Monitor workload management on a by-rep basis across platforms
Simplify sales operations data management
Create Collaborative Data Management Processes
Insycle makes collaboration easy, saving your team's time and helping you make data quality a community concern. No more passing Excel files back and forth, worrying about whether you have the latest version.
Once you sign up for Insycle, you can create unlimited sub-users within your account. At any time, you can invite someone to join or create a shareable view or report for them to view and collaborate on.
Invite unlimited users to your Insycle account
Create shareable reviews and reports of critical data
Collaborate on data cleansing without passing files back and forth
Monitor Data Quality on an Ongoing Basis
Insycle's Customer Data Health Assessment monitors your CRM data for more than 30+ common data issues, checking on a daily basis. Then, it directs you toward the appropriate tool and template to fix those issues.
Using the Customer Data Health Assessment, you can keep a top-down view of your customer data and watch as your organization improves your data health over time.
Actively monitor 30+ of the most common CRM data issues.
Create your own templates for monitoring your unique data problems.
Monitor your cusotmer data health on an ongoing basis.
Automate Your Customer Data Management
Insycle puts your customer data management operations on autopilot.
Not only can Insycle's Customer Data Health Assessment help you to keep an eye on your ongoing CRM data quality — you can set data cleansing processes to run at set intervals, essentially automating the heavy lifting in your customer cleansing checklist.
Automatically monitor your database for specicfic data issues.
Schedule data cleansing processes to run at regular intervals.
Free your time to focus on big-picture data management strategy.
Trusted by innovative companies - big and small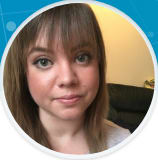 Kaitlynn Sirotkin
Digital Marketing Manager at DRIVIN
"We can now keep all of our data neat and tidy in both our HubSpot and Salesforce instance from one platform. As the sole administrator, this has saved me hours and hours of time. We've also been able to improve our reporting metrics, as I now trust the data more than ever before."
Free 7-day trial · No credit card required