Deduplicate, Cleanse, Import Salesforce Contacts, Accounts, and Leads
Deduplicate Salesforce Contacts, Accounts, & Leads in Bulk, Automatically.
Wish you didn't have to handle Salesforce duplicates on a case-by-case basis? Duplicate contacts can break software integrations and sales processes. They can make data-backed decisions inaccurate. They break the single-customer and account view. Tired of going back and forth to find the "right" master record? Learn more about Salesforce deduplication.
With Insycle, you can:
Automatically identify Salesforce duplicate contacts, organizations, and leads
Bulk smart-merge with rules for determining the correct master record
Identify more duplicates using similar/fuzzy record matching
Maintain a single customer and account view to fuel your sales team
Link Salesforce Leads & Contacts to Accounts in Bulk
Do you have free-floating, unassociated leads and contacts in your Salesforce database? This harms account-based sales strategies, causing missed engagement with stakeholders, confusion among your sales team, and ultimately lower sales. Tired of handling account associations on a case-by-case basis?
Insycle makes it easy to link unassociated leads and contacts to accounts, in bulk. Learn more about Salesforce association management.
Bulk link Salesforce leads and contacts to accounts
Avoid a complicated export, import, and ID matching process.
Preview all associations before they go live in Salesforce.
Schedule automatic association processes to run at set intervals.
Cleanse Your Salesforce Data and Improve Data Quality
Tired of fixing data errors in your leads, contacts, and accounts on a case-by-case basis? Or maybe your exporting your data and using complicated Excel functions and VLOOKUP. Low quality data impacts the customer experience throughout their lifecycle and hamstrings your sales teams.
Using Insycle, you can detect & cleanse common Salesforce data issues in bulk and schedule data cleansing processes to run at set intervals. Learn more about Salesforce data cleansing.
Use Insycle's Data Health Assessment to scan your Salesforce data and identify common data issues.
Fix your common data issues in bulk.
Schedule custom automatic cleansing processes to run at set intervals.
Create custom templates for to deal with unique Salesforce data issues.
Easily Re-Assign and Balance Leads, Contacts, and Accounts to Owners in Bulk
Easily assign, re-assign, and balance your rep workloads. Automate your lead routing processes. Easily deal with reps leaving or joining the company. Reps join and leave the company. Deal with large influxes of new leads. Handle bulk re-assignment and load balancing without the pain of exporting and dealing with Excel.
Insycle makes lead routing and management easy. With Insycle, you can easily:
Quickly compare workloads between your sales reps
Assign or Re-assign reps to contacts, leads, and accounts in bulk
Filter reps and assignments to create detailed sales operations reports
Automatically schedule assignments and balancing at regular intervals
Import and Cleanse CSVs without Fear of Creating Errors and Duplicate Records.
Don't worry about cleaning messy .CSVs  or accidentally creating duplicate contacts or accounts when you import new data into Salesforce. Insycle allows you to cleanse, deduplicate, and enrich data before it hits your Salesforce database. Learn more about CSV import into Salesforce.
Insycle makes importing Salesforce data safe, easy, and effective. With Insycle, you can:
Cleanse Salesforce data imports before they arrive in Salesforce
Avoid creating duplicate Salesforce contacts, leads, and accounts
Compare your import to existing Salesforce records to avoid overwriting data
Preview changes before they go live
Standardize Your Salesforce Data for Consistency
Having standardized, consistent data is critical for giving your sales teams proper context, ensuring that your data can be searched and filtered effectively, and powering your sales automation integrations.
Using Insycle, you can standardize any field in your Salesforce database for contacts, leads, organizations, and deals. Learn more about Salesforce data standardization.
Ensure your sales reps have accurate, consistent context across contacts
Make it easier to search, filter, read, and use your Salesforce customer data
Create and enforce rules for data standardization in Salesforce
Avoid unstandardized data breaking Salesforce syncs and integrations
Automate Data Cleansing in Salesforce
Identify common issues using the Insycle Data Health Assessment and our pre-built data cleaning templates. Create your own custom templates to deal with Salesforce data issues that are unique to your organization. Then, schedule those processes to run regularly at set intervals.
With Insycle, you can put your Salesforce data management processes on autopilot and clean your Salesforce data automatically.
Schedule Salesforce cleansing processes to run automatically at set intervals
Create custom Salesforce data cleaning templates to deal with unique data problems
Free your team from mundane, monotonous data management tasks
Preview changes before they hit Salesforce – even for automated runs
Trusted by innovative companies - big and small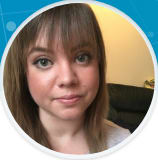 Kaitlynn Sirotkin
Digital Marketing Manager at DRIVIN
"We can now keep all of our data neat and tidy in both our HubSpot and Salesforce instance from one platform. As the sole administrator, this has saved me hours and hours of time. We've also been able to improve our reporting metrics, as I now trust the data more than ever before."