Put Your HubSpot Deduplication Process on Autopilot
Deduplicate by any field • CSV Reports • Preview Mode • Bulk Merge
Merge More Duplicates
Flexible matching using exact, similar, or partial matching on any field, including custom fields. Analyze millions of records in seconds and get a detailed report of all duplicates.
Save Time & Headaches
Stop handling duplicates manually, one-by-one. Instead, bulk merge duplicates and control the master selection at scale using custom rules. Preview changes before they go live.
Automate Your Deduplication
Deduplicate HubSpot automatically on a set schedule. Or, integrate Insycle into your HubSpot workflows steps, so duplicates are merged immediately after a form is filled out.
Identify More Duplicates With Flexible Matching Rules
Tired of sifting through Excel files by-hand or using complicated formulas to find duplicate contacts? Do you find that the HubSpot deduplication tool often misses duplicate contacts, leaving you to deal with mistakes in your marketing automation and sales processes?
Insycle's flexible duplicates matching allows you to find and clean all duplicate contacts, companies, and deals in your database in bulk. Insycle matches similar (or exact) records, giving you complete control and ensuring that you maintain a single customer view.
Learn How to Merge Duplicate Contacts, Companies, Deals in HubSpot, in bulk and automatically.
Automatically detect duplicate contacts, companies, and deals
Smart merge records to retain data using rules
Catch more duplicates by identifying similar (non-exact) records
Maintain a single customer view
Smart Merge Records to Retain Data
A big concern when it comes to managing duplicates is the risk of overwriting or losing critical customer data when you merge records. Insycle gives you complete control over which records are retained as the "master record," which fields within the record are replaced during the merge, and set rules (such as the age of the record) for determining the master record during bulk deduplication processes.
Using Insycle, you can identify the fields that you want to use to match duplicate records in your HubSpot database. Then, Insycle will merge all similar records in your database based on those fields.
Set rules for determining master records
Filter identified duplicate records to select specific records
Identify similar records, not just exact-match
Merge duplicates in bulk
Deduplicate HubSpot Companies and Salesforce Accounts
HubSpot and Salesforce are two of the most popular marketing and sales platforms in existence today. Naturally, each platform specializes in specific areas and provides unique benefits, leading to many companies integrating both platforms into their daily processes.
Common issue that marketing managers encounter when they sync their HubSpot and Salesforce accounts is the inability to merge duplicate companies through HubSpot once the sync is in place.
Insycle bridges the gap, allowing you to merge duplicate companies even after the integration is in place. For more about merging duplicates or issues related to Salesforce<>HubSpot sync see How Insycle Solves Common Problems with HubSpot and Salesforce Integration
Bulk Merge Duplicates or Handle Them Case-By-Case
With Insycle, you don't need to worry about losing vital customer data while merging duplicate HubSpot contacts. You can merge identified duplicates in bulk or on a case-by-case basis, giving you complete control over which records are merged.
Create custom rules for identifying duplicates by a variety of fields.
Bulk merge duplicates.
Or merge duplicates by-hand, on a case-by-case basis.
Preview Changes Before They Go Live
Review HubSpot contact, company, and deal deduplication changes before they go live. Make sure that no critical data is being overwritten in the process. Using Insycle, you have a complete top-down view of how your deduplication processes will affect your data before it goes live! You can undo unwanted changes before they hit your HubSpot database.
Preview deduplication merging changes before they go live.
Make sure no critical contact data is overwritten during the merge.
Collaborate with team members to check for issues.
Automate HubSpot Duplicate Contact Handling
Not only can Insycle help you to manage HubSpot duplicate contacts and companies, but it can also do so automatically at set intervals! You can schedule HubSpot deduplication on an hourly, daily, weekly, or monthly basis. Then, you can choose to have the option to preview changes before they go live!
Merge Duplicates using HubSpot Workflow, right when visitors fill out forms and before the welcome email is sent out.
Schedule automated deduplication hourly, daily, weekly, or monthly
Preview changes before they go live
Free your team to focus on big-picture strategies
Maintain a Single Customer View
Your marketing, sales, and customer success teams need confidence that they have all of the relevant engagement context for each prospect and customer. Insycle's powerful duplicate detection and merging features help you to maintain a single customer view with relevant data that you can use to power marketing and sales strategies and boost your ROI.
Learn How to merge duplicate people, companies, in bulk and automatically.
Have a complete picture of a prospect's engagement with your brand.
Improve personalization in your marketing automation strategies.
Give sales reps the context they need to close new deals.
Help customer support and success teams provide value to customers
Trusted by innovative companies - big and small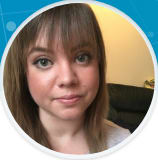 Kaitlynn Sirotkin
Digital Marketing Manager at DRIVIN
"We can now keep all of our data neat and tidy in both our HubSpot and Salesforce instance from one platform. As the sole administrator, this has saved me hours and hours of time. We've also been able to improve our reporting metrics, as I now trust the data more than ever before."
Free 7-day trial · No credit card required