Put Your Pipedrive Deduplication Process on Autopilot
Deduplicate by any field • CSV Reports • Preview Mode • Bulk Merge
Merge More Duplicates
Flexible matching using exact, similar, or partial matching on any field, including custom fields. Analyze millions of records in seconds and get a detailed report of all duplicates.
Save Time & Headaches
Stop handling duplicates manually, one-by-one. Instead, bulk merge duplicates and control the master selection at scale using custom rules. Preview changes before they go live.
Automate Your Deduplication
Deduplicate Pipedrive automatically on a set schedule. With just a few clicks automate the data maintenance process in order to improve the results of sales and marketing efforts.
Identify Pipedrive Duplicates with Flexible Matching By Any Field
Tired of sifting through Excel files by-hand or using complicated formulas and VLOOKUP to identify duplicates? Or manually finding and merging duplicates in your Pipedrive dashboard.
Insycle's accurate duplicates matching allows you to find and clean all duplicate contacts, organizations, and deals in your database in bulk, using any field. Insycle matches both similar and exact records, delivering full control.
Learn How to Merge Duplicate People, Organizations, and Deals in Pipedrive, in bulk and automatically.
Automatically identify duplicate contacts, organizations, and deals using any field
Smart merge records to retain data using rules
Catch more duplicates by identifying similar (non-exact) records
Maintain a single customer view
Smart Merge Records to Retain Important Customer Data
When merging duplicates, you probably worry about accidentally overwriting important data. Insycle allows you to determine which record is the "master record," which fields are replaced during the merge, and set simple rules (such as the age of the record) for determining the master record during deduplication.
Using Insycle, you can identify and merge duplicates using any field in your Pipedrive database.
Set simple rules for determining master records
Filter identified duplicate records to select specific records
Identify similar Pipedrive records, not just exact-match
Merge duplicates in bulk with a full preview of changes
Merge Duplicates In Bulk or Case-By-Case
With Insycle, you'll never need to worry about overwriting or losing your vital Pipedrive data. Using Insycle, you can merge identified duplicates in bulk or handle them one at a time, giving you full control over the process and merging of your duplicate contacts, organizations, and deals.
Create custom rules for identifying duplicates by any Pipedrive field.
Bulk merge duplicates using set rules or fields.
Merge duplicates on a case-by-case basis
Automate Pipedrive Duplicate Contact, Organization, or Deal Processes
Insycle can not only identify duplicates using any field and merge them in bulk, but you can setup automated processes to run at regular intervals. Set up deduplication processes to run daily, weekly, or monthly. You can still preview changes before they go live!
Schedule automated deduplication process at regular intervals
Preview changes even while using automation
Free your team to focus on the big-picture
Preview Changes Before They Go Live in PipeDrive
Review all Pipedrive deduplication changes before they go live. Ensure that duplicates are being merged correctly and that no important data is overwritten. With Insycle, you have a top-down view of the changes and can undo unwanted changes before they go live in Pipedrive.
Preview Pipedrive deduplication merging changes before they go live.
Ensure no important data is overwritten in the process.
Collaborate with team members to identify issues.
Maintain a Single Customer View
Ensure your sales have the complete context for each customer's interactions with your brand. Use Insycle's powerful Pipedrive deduplication to maintain a single customer view and improve the experiences of prospects and customers.
Learn How to merge duplicate people, companies, in bulk and automatically.
Fully understand a prospect's engagement with your company.
Improve personalization in your sales automation strategies.
Deliver insightful context to sales reps to close more deals.
Trusted by innovative companies - big and small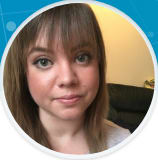 Kaitlynn Sirotkin
Digital Marketing Manager at DRIVIN
"We can now keep all of our data neat and tidy in both our HubSpot and Salesforce instance from one platform. As the sole administrator, this has saved me hours and hours of time. We've also been able to improve our reporting metrics, as I now trust the data more than ever before."
Free 7-day trial · No credit card required