Identify and Merge Mailchimp Duplicates in Bulk
Deduplicate by any field • CSV Reports • Preview Mode • Bulk Merge
Merge More Duplicates
Flexible matching using exact, similar, or partial matching on any field, including custom fields. Analyze millions of records in seconds and get a detailed report of all duplicates.
Save Time & Headaches
Stop handling duplicates manually, one-by-one. Instead, bulk merge duplicates and control the master selection at scale using custom rules. Preview changes before they go live.
Automate Your Deduplication
Deduplicate Mailchimp automatically on a set schedule. With just a few clicks automate the data maintenance process in order to improve the results of sales and marketing efforts.
Identify and Merge Mailchimp Duplicates in Bulk, Flexibly
Tired of sifting through your Mailchimp contacts by hand or with complicated Excel functions to find duplicate? Duplicate contacts break the single customer view and waste marketing budgets. Insycle's flexibile Mailchimp duplicate matching allows you to identify and merge contacts in bulk, matching exact and similar (non-exact) records in your Mailchimp database.
Learn How to merge duplicate contacts in Mailchimp, in bulk and automatically.
Automatically detect duplicate Mailchimp contacts
Smart merge records using flexibile rules
Catch more duplicates with similar (non-exact) matching
Smart Merge Mailchimp Contact Records to Retain Data
Worried about overwriting critical data when you merge Mailchimp duplicates? Insycle gives you control over which records are retained as the "master record," with flexible custom rules. Using Insycle, you can ensure that you are able to merge Mailchimp contact duplicates without overwriting critical data.
Set rules for determining master records in Mailchimp
Filter identified duplicate records to select specific records
Smart merge duplicates in bulk
Bulk Merge Mailchimp Duplicates or Handle Case-By-Case
Using Insycle, you can choose to merge your Mailchimp duplicates in bulk or on a case-by-case basis. Protect yourself from overwriting critical customer data. Check your work before you push your deduplication changes live. You control which records are merged in your Mailchimp database.
Create custom rules for identifying Mailchimp duplicates using any field
Bulk merge duplicates in Mailchimp
Or choose to merge duplicates on a case-by-case basis.
Automate Mailchimp Deduplication and Scheduling
Not only can Insycle help you merge Mailchimp duplicates in bulk, but you can also schedule automatic deduplication processes ot run at set intervals. You can schedule Mailchimp deduplication processes to run on an hourly, daily, weekly, or monthly basis.
Schedule automated Mailchimp deduplication hourly, daily, weekly, or monthly
Preview Mailchimp duplicate merging changes before they go live
Free your team to focus on big-picture strategies
Preview Changes Before They Go Live
Review any Mailchimp deduplication updates before they go live. Make sure that no unwanted changes to your data are being made in the process. With Insycle, you have a complete top-down view of how your duplicate merging will affect your data! You can undo unwanted changes before they go live in Mailchimp.
Preview Mailchimp deduplication merging updates before they go live.
Make sure no critical Mailchimp contact data is overwritten during the merge.
Collaborate with team members to fix duplicates in Mailchimp
Maintain a Single Customer View in Mailchimp
Ensure that your marketing teams, sales reps, and support teams are all working from the same, singular contact record in Mailchimp. Understand your complete engagement record with a given customer. Insycle makes Mailchimp duplicate detection and merging simple and flexible.
Learn How to merge duplicate people, companies, in bulk and automatically.
Work from one single record of truth within Mailchimp
Make sure you never email the same person twice
Provide a great experience to your users and customers
Trusted by innovative companies - big and small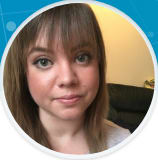 Kaitlynn Sirotkin
Digital Marketing Manager at DRIVIN
"We can now keep all of our data neat and tidy in both our HubSpot and Salesforce instance from one platform. As the sole administrator, this has saved me hours and hours of time. We've also been able to improve our reporting metrics, as I now trust the data more than ever before."
Free 7-day trial · No credit card required