Standardize Your HubSpot Data for Consistency and Usability
Audit Your Database, Remove Clutter, & Create Consistency
in Your HubSpot Data
Inconsistent, Un-standardized HubSpot Data Has High Costs
Your team needs accurate, standardized data to inject more personalization into your marketing, provide sales teams with the context that they need to be successful, and help support and success teams to provide better experiences to your customers throughout the customer lifecycle. Unstandardized data can also break syncs and integrations between tools and platforms.
HubSpot data standardization can help you to:
Help marketing teams segment customers and inject more personalization
Provide sales teams with accurate context to fuel effective conversations
Help support and success teams more effectively respond to customer issues
Avoid unstandardized data breaking syncs and integrations with HubSpot
Audit Your HubSpot Data to Understand Where Your Problems Lie
Using Insycle's HubSpot Customer Data Health Assessment, you'll enjoy a top-down view of the data issues throughout your database. Using this tool, you can identify standardization issues that are holding your teams back from making data-driven decisions and providing better experiences to customers.
Identify 30+ common customer data issues in HubSpot
Navigate to the right tool and template to fix them with a click of a button
Monitor the health of your database over time
Show management your current problems and report on issues fixed
Standardize Any HubSpot Data Field
Using Insycle, you can standardize data in any HubSpot data field, including the fields that need standardization mosts, like — first names, last names, company names, phone numbers, addresses, zip codes, countries, cities, job titles, and more. Make sure that your data is consistent and usable across all contacts, companies, and deals in your database.
Standardize data in any field in your HubSpot database
Create your own processes and templates to solve unique standardization problems
Brainstorm and implement rules and processes for data standardization in HubSpot
Works on any HubSpot data field — across contacts, companies, and deals
Avoid Exporting, Importing, and Using Complicated Excel Functions
Trying to standardize data across tens of thousands of HubSpot records in Excel is a time-consuming and difficult process. You'll have a hard time fixing all standardization issues, and combing through your database by hand to determine accuracy will take hours. Insycle helps you to leave this complicated process for standardizing HubSpot data behind. Insycle connects directly to your HubSpot database, with no exporting/importing required.
Avoid nerve-wracking exporting and importing processes to standardize data
Never worry about using complicated Excel functions again
Easily review and preview changes to your data before they go live
Collaborate with others to speed up the standardization process
Create Repeatable Standardization Processes with Insycle Templates
Insycle comes with dozens of templates that will help you to standardize your data across the most important fields in your HubSpot CRM. However, you can also use Insycle to create your own unique data standardization templates, solidify standardization rules, and take the guesswork out of creating consistent data.
Use Insycle's pre-built HubSpot data standardization templates
Create your own unique data templates to solve unique data problems
Create rules for data standardization to give your teams direction
Easily collaborate with others to reduce workloads and improve accuracy
Eliminate Manual Data Standardization Tasks with Insycle's Automation
What if you could remove HubSpot data standardization tasks from your workload completely? With Insycle, you can schedule templates that standardize data to run at set intervals. Put your data standardization processes on autopilot and enjoy the benefits of clean, consistent data without all of the tedious manual work.
Schedule HubSpot data standardization processes to run at set intervals
Create custom data standardization process templates
Eliminate data standardization tasks from your to-do list
Avoid messy Excel spreadsheets and functions
Preview All HubSpot Standardization Changes Before They Go Live
In Insycle, you always have the ability to preview changes to your data before they go live. You'll never have to worry about making unwanted changes that are difficult to undo. If you see any problems in your preview, you can revert your changes and tackle them in a new way.
Preview all changes made during HubSpot standardization updates before they go live
Never worry about overwriting critical data or pushing updates that cause issues live
Revert any data updates that cause issues before they hit your database
Take control of your HubSpot data standardization process
Trusted by innovative companies - big and small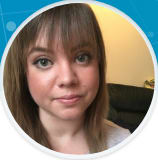 Kaitlynn Sirotkin
Digital Marketing Manager at DRIVIN
"We can now keep all of our data neat and tidy in both our HubSpot and Salesforce instance from one platform. As the sole administrator, this has saved me hours and hours of time. We've also been able to improve our reporting metrics, as I now trust the data more than ever before."
Free 7-day trial · No credit card required