A Complete Salesforce Data Cleansing Solution
Cleanse Any Field • Automate • Format • Standardize • Preview
Cleanse Salesforce Data in Any Field
Are you tired of fixing your Salesforce records manually, or going through the complicated process of exporting data, fixing it in Excel, and then re-importing it? Cleansed Salesforce data is critical for powering your sales initiatives and providing better experiences to customers.
With Insycle, you can easily fix data errors in any field or record in your Salesforce database. You can use Insycle's pre-built templates to solve common Salesforce data problems, or build your own template to solve data issues that are unique to your company. Insycle delivers a complete Salesforce data cleansing solution.
Audit and detect 30+ common data errors using the Customer Data Health Assessment
Build your own data cleansing templates to fix unique Salesforce data errors
Standardize any field in your Salesforce database for consistency
Automate Salesforce data cleansing to save yourself time and headaches
Audit Your Salesforce Customer Data for Errors
To know what data errors you need to fix in Salesforce, you first have to identify those errors. Often, this means using complicated Excel processes to filter and search your data. But it doesn't have to be so difficult.
With Insycle, your Customer Data Health Assessment begins generating as soon as you sign up. This will audit your Salesforce database and identify common data issues. Then, with just a few clicks, you'll be directed to the right Insycle tool to help you fix those issues in bulk. The Customer Data Health Assessment runs daily, giving you a top-down view of your Salesforce data health.
Audit, identify, & cleanse common Salesforce data errors
Monitor your Salesforce data health on a daily basis
Create and add custom templates to your Health Assessment to monitor unique data issues
Create Salesforce data health reports for sharing with your teams
Format and Standardize Critical Fields
Consistency is critical when it comes to Salesforce data. You want your phone numbers, addresses, states, and other fields to use consistent formatting conventions so that you can accurately filter your data for reporting and analysis and use your data in your sales processes.
Insycle makes it simple  to format and standardize any field in Salesforce. Using Insycle, you can:
Ensure all names in your database are properly capitalized
Ensure addresses, states, phone numbers, and zip codes are properly formatted
Ensure that your data is standardized for use across multiple platforms
Format and standardize data in any field for contacts, leads, accounts, & opportunities
Use Insycle's Pre-Built Templates, or Create Custom Data Cleansing Templates
Insycle offers dozens of pre-built data cleansing templates, fixing the most common Salesforce data issues. However, you can also create your own templates to solve issues that are unique to your organization. You can add any custom template to your Customer Data Helath Assessment to track those errors on an ongoing basis and generate Salesforce data health reports.
Fix common data errors iwth dozens of pre-built data cleansing templates
Build your own Salesforce data cleansing templates to solve unique data problems
Cleanse Salesforce data in any field, in bulk
Preview all changes before they are pushed to your Salesforce database
Preview Salesforce Data Cleansing Changes
All changes to your Salesforce data can be previewed before they go live. You gain a complete top-down view of your Salesforce data cleansing process. Make sure that your changes are accurate and no unwanted data changes are made in the process. You can undo any changes before the data hits Salesforce.
Preview Salesforce data cleansing changes before they go live
Protect your critical customer data from being overwritten
Collaborate with team members to find issues and cleanse data
Cleanse your Salesforce customer data without worry
Automate Your Salesforce Data Cleansing Process
Both pre-built and custom templates can be scheduled to run automatically at set intervals — ie. daily, weekly, monthly. Put your Salesforce data cleansing on autopilot and free your teams to focus on big-picture issues and strategies. Even with automated data cleansing processes, you can still preview the data before it goes live in Salesforce.
Schedule automated Salesforce data cleansing at set intervals
Put your Salesforce data cleansing on autopilot
Preview changes to your Salesforce data before they go live
Free your team to focus on more strategic tasks
Trusted by innovative companies - big and small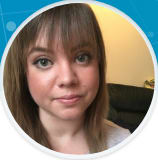 Kaitlynn Sirotkin
Digital Marketing Manager at DRIVIN
"We can now keep all of our data neat and tidy in both our HubSpot and Salesforce instance from one platform. As the sole administrator, this has saved me hours and hours of time. We've also been able to improve our reporting metrics, as I now trust the data more than ever before."
Free 7-day trial · No credit card required