Identify, Fix, and Monitor Customer Data Problems Automatically
Customer Data Health Assessment for your CRM
Automatically Detect & Monitor 30+ Common Customer Data Issues
Your customer data Health Assessment will scan your entire customer database, looking for more than 30 of the most common types of data errors.
Your Health Assessment looks for issues in seven categories, including missing data, poorly formatted data, invalid data, duplicate data, low-quality data, and inconsistent data.
With Insycle's Health Assessment, you'll have a deeper understanding of your data quality, while working to improve over time.
Quickly & Easily Fix Customer Data Issues
Your Health Assessment won't just locate records with common data issues in your customer database — it will show you how to fix them, too!
With a click of the "Fix" button, you'll be taken to the appropriate Insycle tool with a pre-loaded template, showing you exactly what you need to do to fix records with that issue.
The Insycle Health Assessment is the easiest way to keep your customer data clean, boosting marketing and sales initiatives.
Track Your Data Health Over Time
Your Health Assessment isn't just a one-off thing. Data health issues arise all the time. Prospects and customers fill out forms. Your marketing teams deliver new campaigns. Your sales teams create new contacts and update existing ones. Data issues happen.
Insycle's system will analyze your databases on a nightly basis to keep your health assessment up to date with the latest customer data issues that it finds.
With Insycle, you always have a near real-time understanding of your data quality.
Customize Your Health Assessment for Your Company's Unique Needs
Your Health Assessment will track the most common customer data issues. But every organization has their own unique data-related wrinkles that they may want to track.
Maybe you regularly import data from a specific CRM or legacy system that causes some very specific data problems.
Using Insycle's templates, you can add custom data issue queries to your Health Assessment, which will be tracked and updated nightly.
Improve Marketing Automation Personalization
Your health assessment helps your marketing operations teams monitor and fix common data issues in your CRM data. This gives your team's confidence in your data quality and empowers them to put more of that data to use in your marketing automation campaigns. Customers want companies to offer personalized experiences.
Insycle's health assessment comes pre-loaded up with many templates, monitoring your customer database for the most common data issues. You can also create and add your own templates to the health assessment to monitor issues that are unique to your marketing tech stack and data.
Empower Sales Teams with Accurate Context
Your sales reps need to have an accurate understanding of all of the interactions that key prospects and target accounts have had with you organization to custom-tailor the sales process and deliver the best overall experience.
With Insycle's Customer Data Health Assessment, you can improve your sales team's confidence in your data, ensure that you align duplicate customer records under a master record to facilitate a single customer view, and provide your reps with accurate context for each sales conversation that they engage in.
Create Collaborative Data Management Processes
Insycle makes collaboration easy. No need to pass Excel files back and forth or worry about whether you have the correct version of the document again. With Insycle, you can share read-only views of your Insycle queries, or invite any team member to work on fixing issues with you. Your Insycle account can feature unlimited sub-accounts.
The Insycle Customer Data Health Assessment allows you to map out processes for dealing with your most complex customer data issues. By adding your own custom templates to your health assessment, you create a simple and effective system for not only monitoring the health of your data, but empowering your team to work on fixing it together.
Automate Your Customer Data Management
The pre-built templates in Insycle's Customer Data Health Assessment direct you to the correct tool for fixing common customer data issues. However, you can also schedule those data processes to run automatically.
Insycle allows you to schedule any template — pre-built or custom — to run automatically at set intervals. Using Insycle's automation, you can put your customer data health quality improvement on autopilot.
Trusted by innovative companies - big and small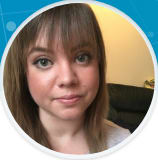 Kaitlynn Sirotkin
Digital Marketing Manager at DRIVIN
"We can now keep all of our data neat and tidy in both our HubSpot and Salesforce instance from one platform. As the sole administrator, this has saved me hours and hours of time. We've also been able to improve our reporting metrics, as I now trust the data more than ever before."
Free 7-day trial · No credit card required