Optimize your HubSpot Account-Based Marketing Implementation
Associate by any field • Deduplicate • Standardize • Automate
Associate Contacts to Companies and Deals in Bulk
Bulk associate free-floating contacts using any field: company name, cleansed domain, external system ID, or any other. Insycle makes it easy to identify and associate HubSpot contacts to companies, in bulk, automatically. Learn more about associating HubSpot contacts.
Associate existing records and newly imported contacts with the correct company or deal records in HubSpot.
Associate contacts to companies and deals
Use any field to make associations, including custom fields
Automatically Associate new records on-import
Deduplicate and Merge Contacts, Companies, and Deals Flexibly
Deduplicate stakeholders, companies, and deals one-time and ongoing, automatically. Identify advanced duplicates flexibly, using any field. Insycle's powerful duplicate detection and merging features help ABM teams maintain a single source of truth. Learn more about HubSpot deduplication.
Identify and merge duplicate contacts, companies, and deals
Maintain a single customer view
Use any data field and smart merge records flexibly
Maintain critical contact to company associations while deduping
Improve Segmentation With Clean, Standardized HubSpot Data
With Insycle, you can enforce standardized data using custom rules in any field. Insycle includes pre-built templates for standardizing many data fields includes names, phone numbers, states, cities, emails, zip codes, and more. Or, you can create custom templates to solve unique problems. Learn more about how you can standardize HubSpot data.
With Insycle, you can:
Standardize your data to improve segmentation
Make it easy to search, filter, read, and use your HubSpot ABM data.
Create and enforce rules for HubSpot standardization in any field.
Avoid inconsistent data breaking critical integrations
Identify, Track, & Fix Data Issues
Insycle's Customer Data Health Assessment will scan your database and identify more than 30 of the most common types of data errors. The types of issues it catches include missing data, poorly formatted data, invalid data, duplicates, low-quality records, and inconsistent data. Learn More about the Insycle Customer Data Health Assessment.
Identify and track 30+ common data issues in your HubSpot database
Be directed to the correct tool to fix issues with one click
Track your data health over time for reporting
Customize your health assessment to track specific issues with custom templates
Improve Lead Scoring to Prioritize Accounts and Stakeholders
Improve lead scoring accuracy with consistent, standardized data. Enforce data validation and standardization rules across contacts, companies, and deals. Learn more about how low-quality data hurts lead scoring.
Standardize data to improve lead scoring accuracy
Prioritize the right accounts to generate more MQLs
Avoid inaccurate lead scores due to unstandardized data
Cleanse and standardize data before import for real-time lead analysis
Preview Data Updates Before They Go Live
Preview all data updates before you push them to your database. Save time on fixing imported data that generates errors and update customer data with confidence.
Preview HubSpot data updates before they are pushed live.
Protect your existing critical customer data.
Collaborate with team members to improve data quality.
Cleanse, standardize, and deduplicate HubSpot ABM data with confidence.
Automate Maintaining and Cleansing Your HubSpot ABM Data
Run pre-built and custom data cleansing templates one time, or schedule them to run automatically at set intervals. Insycle makes it easy to put your ABM data updating on autopilot.
Schedule automated HubSpot data cleansing processes at set intervals
Enforce rules, fix invalid data, standardize, and automate it all
Preview changes before they go live, even with automation
Free your team to focus on big-picture strategies
Trusted by innovative companies - big and small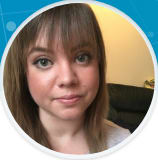 Kaitlynn Sirotkin
Digital Marketing Manager at DRIVIN
"We can now keep all of our data neat and tidy in both our HubSpot and Salesforce instance from one platform. As the sole administrator, this has saved me hours and hours of time. We've also been able to improve our reporting metrics, as I now trust the data more than ever before."
Free 7-day trial · No credit card required