Deduplicate, Cleanse, Import Pipedrive Contacts, Organizations, and Deals
Deduplicate Pipedrive People, Organizations, & Deals in Bulk, Automatically.
Tired of handling Pipedrive duplicates one-by-one, manually? Duplicate contacts break integrations and gum up your marketing automation. They lead to inaccurate forecasts and estimates. They break the single-customer view, forcing sales reps to engage without a full context and customer history. Are you tired of spending time trying to figure out which duplicate record is the "right one" to keep? Learn More
With Insycle, you can:
Automatically detect duplicate Pipedrive people, organizations, and deals
Bulk merge records while retaining important customer data
Catch more duplicates by identifying similar (non-exact) records
Maintain a single customer view to improve customer experience
Bulk Link Pipedrive Contacts to Organizations
Do you have loose contacts floating in your Pipedrive CRM, unlinked from companies? This throws a wrench in your ABM strategies, sales processes, and shatters the single-customer view. To link organizations in Pipedrive, you have to link contacts to companies manually one-by-one, or go through a complicated exporting process.
Insycle allows you to link contacts to organations in bulk, using any field. With Insycle, you can:
Bulk link contacts to organizations using any field
Preview the changes for accuracy before they go live
Avoid a complicated exporting and System Id matching process.
Automatically schedule and run regular bulk linking processes.
Automatically Cleanse Your Pipedrive Data
Tired of fixing contact records by hand or using complicated Excel functions to clean your Pipedrive data? Low quality data reverberates throughout your company, harming personalization, segmentation, break critical integrations, and make things difficult on your sales team.
With Insycle, you can identify common Pipedrive data issues then fix those issues in bulk and schedule cleansing processes to run automatically. With Insycle you can:
Insycle's Health Assessment scans your Pipedrive databases and identifies common data issues.
Fix data issues in bulk, not one-by-one
Schedule automatic cleansing processes on a daily, weekly, or monthly basis
Create custom templates for issues that are unique to your business.
Automate Lead Routing and Easily Re-assign People and Organizations to Owners
In busy sales teams, it's easy for assignments to become unbalanced. Reps join and leave the company. Leads come in big waves. Most companies don't re-balance assignments often enough. Bulk reassignment in Pipedrive often means exporting, editing a .CSV, and re-importing the data.
With Insycle, you can bulk update and easily assign and rebalance owners automatically on a recurring basis. Here's how Insycle can help:
Quickly Compare assignment balances between reps
Re-assign owners to specific contacts or organizations in bulk
Filter reps or assignments using any field or criteria
Automatically schedule assignment balancing on a daily, weekly, or monthly basis
Enrich, Cleanse, & Deduplicate New Contacts Before Importing
If you've ever imported a .CSV full of contacts, just to find that you've created hundreds of duplicates on accident, you'll love Insycle's Pipedrive data importing features.
With Insycle, you can import Pipedrive contacts from a CSV and enrich, cleanse, and check for duplicates matches with existing records before you import them into Pipedrive. With Insycle you can:
Cleanse imports before they are loaded in Pipedrive
Make sure you don't create duplicate contacts or organizations on import
Enrich import data before pushing it live
Compare new records to existing records to make sure you don't overwrite important data
Automate Pipedrive Data Cleansing
Insycle allows you to solve almost any common Pipedrive data issue. You can clean them once, or you can schedule regular cleansing processes to run on an hourly, daily, weekly, or monthly basis.
Using Insycle, you'll be able to vastly improve your Pipedrive data quality and fix issues automatically, before they become a problem.
Schedule automated Pipedrive cleansing hourly, daily, weekly, or monthly
Create custom templates for your company's unique data issues
Preview changes before they go live
Free your team to focus on big-picture strategies
Preview Changes Before They Go Live
Review Pipedrive people, organization, and deal cleansing processes before they go live. Make sure that no critical data is being overwritten in the process. Run bulk data cleansing processes without worry.
Using Insycle, you have a complete top-down view of how your data cleansing processes will re-shape your business data! You can undo unwanted changes before they hit your Pipedrive database.
Preview data cleansing changes before they go live.
Undo any issues identified in the preview.
Make sure no critical contact data is overwritten during the merge.
Collaborate with team members to cleanse Pipedrive data.
Trusted by innovative companies - big and small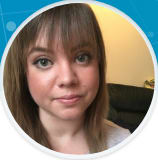 Kaitlynn Sirotkin
Digital Marketing Manager at DRIVIN
"We can now keep all of our data neat and tidy in both our HubSpot and Salesforce instance from one platform. As the sole administrator, this has saved me hours and hours of time. We've also been able to improve our reporting metrics, as I now trust the data more than ever before."
Free 7-day trial · No credit card required