Compare, Cleanse, Standardize, and Deduplicate Salesforce Data Imports
Compare Import Data to Your Salesforce Records
Have you ever tried to import Salesforce data, only to realize that you've created duplicates, added a bunch of low-quality records, or wrote over critical data in your Salesforce database? Insycle lets you compare newly imported data with existing data in your Salesforce database to find potential problems, avoid duplicates, and retain critical customer data.
Compare Salesforce data to CSV import data
Cleanse, standardize, and dedupe before importing the data into Salesforce
Avoid importing duplicate data into Salesforce
Save your team time and headaches fixing import quality issues
Cleanse & Standardize Salesforce Imports Before They Go Live
Importing new contacts or companies into your Salesforce database is only helpful if the data is usable. Insycle gives you complete control over the quality of your data before importing. You can cleanse, format, standardize, bulk update, dedupe and preview changes — all before your data goes live in Salesforce. Use Insycle's pre-built data cleansing templates or create custom ones to solve your unique data issues.
Find and fix common data issues in your Salesforce import data
Format and standardize your import data to remain consistent
Use Insycle's pre-built Salesforce data cleansing templates or build your own
Avoid importing inconsistent data into your Salesforce database
Identify and Merge Duplicates in Imported Salesforce Data
Duplicate data creation is a common issue when importing into HubSpot. With Insycle, you'll be able to catch duplicates before they hit your database, finding both exact-match and similar records. You'll catch more duplicate data and keep your database cleaner when importing.
Identify when duplicate records will be created by an import
Use advanced matching tech to find similar matches, not just exact
Remove, update, or append existing records with your Salesforce import data
Handle duplicates in bulk or case-by-case
Map Import Data Fields to Existing HubSpot Fields
Are you tired of having to map CSV columns to fields in your Salesforce database every time that you import new data? Insycle eliminates this process. Using Insycle, you can create a master rules for mapping columns in your Salesforce database. Then, whenever you go to import new CSV data that utilizes those columns, they will be automatically mapped to Salesforce fields.
Map CSV import columns directly to Salesforce fields
Save your column mapping settings for later
Save your team time and headaches on routine data imports and data mapping
Associate Contacts and Companies On Import
Have you ever gone to import new contacts or leads into Salesforce, but found that you created a bunch of free-floating contacts in your database, unassociated with the companies that they belong to? Insycle makes it easy to ensure your imported contacts are properly associated with their companies.
Associated Salesforce contacts with their companies on import
Use any field to match and map associations
Avoid free-floating contacts that hurt account-based sales initiatives
Bulk Update Records on Import
Want to assign owner to a specific set of leads in your import? Or maybe you want to update a specific field across all of the records that you are importing? Insycle allows you to bulk update records before you import them, saving yourself time and headaches on updating those records after import.
Bulk update import data before they go live in Salesforce
Assign owners to leads and contacts on import to manage workloads
Save your team time and frustration on routine data maintenance
Identify Potential Errors Before Importing Your Data
There are many potential errors that could cause an update to fail on import, or create unintended consequences. Insycle will help you to find and snuff out these problems before you hit the 'import' button. Issues like unmapped or unassociated fields could break an entire import. With Insycle, these issues are highlighted for fixing, and you also have the option to only import 'valid' records from your import.
Identify errors in your Salesforce import before they go live
Save time on fixing issues, running imports, or rolling back changes
Import data with accuracy and peace of mind
Trusted by innovative companies - big and small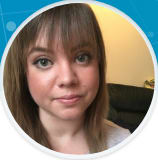 Kaitlynn Sirotkin
Digital Marketing Manager at DRIVIN
"We can now keep all of our data neat and tidy in both our HubSpot and Salesforce instance from one platform. As the sole administrator, this has saved me hours and hours of time. We've also been able to improve our reporting metrics, as I now trust the data more than ever before."
Free 7-day trial · No credit card required