Deduplicate, Cleanse, and Import Mailchimp Contacts
A Customer Data Management Solution for Mailchimp
Merge Duplicate Mailchimp Contacts in Bulk, Automatically.
Tired of using complicated Excel functions to merge duplicate Mailchimp contact records in bulk? Having a tough time figuring out which is the "right record" to keep? Duplicate Mailchimp contacts break the single customer view and make it hard for your marketing teams to engage contacts with accurate context for each interaction. Learn more about merging Mailchimp duplicates.
With Insycle, you can:
Automatically detect and merge duplicate Mailchimp contacts in bulk
Identify more duplicate Mailchimp contacts by identifying similar (non-exact) records
Maintain a single customer view and improve marketing personalization
Add & Remove Mailchimp Contact Tags In Bulk to Improve Segmentation
Tags are the primary way to filter and segment your Mailchimp contact data. It's important that your contacts are correctly tagged and that those tags are standardized for consistency. Insycle makes bulk Mailchimp tag management simple. Manage Mailchimp contact tags and add or remove tags in bulk.
Insycle makes Mailchimp tag management easy:
Bulk add or remove Mailchimp contact tags
Match records together using any Mailchimp data field
Standardize tags across Mailchimp records in bulk
Cleanse Mailchimp Contacts to Improve Personalization
Tired of editing your Mailchimp contact records by hand or in Excel to fix data issues, clean, and standardize your data? Low quality data hurts your ability to improve customer experiences, deliver accurate personalization, and segment your Mailchimp contacts.
With Insycle, you can identify common Mailchimp data issues then fix those issues in bulk.
Analyze your Mailchimp contact data to identify and fix common data problems
Schedule automated Mailchimp cleansing processes at regular intervals
Create custom Mailchimp data cleansing templates for unqiue data issues
Import and Cleanse Mailchimp Data to Avoid Creating Errors or Duplicates
If you've ever imported a .CSV of new contacts into Mailchimp only to find that you've created duplicate records and imported data with errors – Insycle can help. With Insycle, you can clean your data before you import it so that you can be sure that your Mailchimp imports are error and duplicate free.
With Insycle, you can:
Cleanse import data before adding it to Mailchimp
Avoid creating duplicate Mailchimp contacts
Compare import records to existing records to avoid overwriting data
Standardize Mailchimp Data for Consistency
Consistency is a key for your effectiveness in Mailchimp. Consistent data improves opportunities for personalization and makes your data more searchable. Insycle allows you to standardize Mailchimp data in any field, and includes pre-built templates for Mailchimp contact fields like names, phone numbers, states, cities, emails, zip codes, and more.
With Insycle, you can:
Improve your personalization through Mailchimp with standardized data
Make it easy to search, filter, and report on your Mailchimp data
Create and enforce rules for Mailchimp contact data standardization
Automate Your Mailchimp Data Cleansing, Standardization, and Management
Use Insycle to identify common issues using the Insycle Data Health Assessment. Then, you can schedule any template (pre-built or custom) to run at regular intervals. All of your Mailchimp data can be cleansed, standardized, and fixed consistently, without all of the manual data fixing.
With Insycle, you can put your Mailchimp data management & cleansing processes on autopilot.
Schedule Mailchimp data cleansing templates to run at regular intervals
Create custom data cleansing templates to deal with unique data issues
Free up your time to focus on big-picture activities
Preview Changes Before They Go Live in Mailchimp
Review all of your Mailchimp contact data changes before they are pushed to your live database. Never worry about losing important data. Clean, standardize, and monitor your data in bulk, then preview changes and roll them back if you see any issues.
Using Insycle, you can:
Preview Mailchimp contact data updates before they go live
Undo any issues that you see during the data update preview
Ensure no data is overwritten when updating or importing in Mailchimp
Trusted by innovative companies - big and small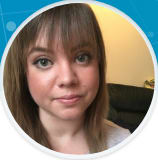 Kaitlynn Sirotkin
Digital Marketing Manager at DRIVIN
"We can now keep all of our data neat and tidy in both our HubSpot and Salesforce instance from one platform. As the sole administrator, this has saved me hours and hours of time. We've also been able to improve our reporting metrics, as I now trust the data more than ever before."
Free 7-day trial · No credit card required