Prevent CRM Data Quality Issues at Entry using HubSpot Workflows
Deduplicate, Format, Cleanse, Associate, Fix Bad Data Automatically
Trigger CRM Data Quality Automations from Workflows
Integrate Insycle Recipes into the HubSpot Workflow Builder in order to prevent data issues right when visitors fill out forms and before the welcome email is sent out.
Learn how to Integrate Insycle with HubSpot Workflows
Deduplicate HubSpot Contacts, Companies, and Deals
Format Names in Proper Case, Phone Numbers
Standardize Job Titles, Industries, Address
Associate Contacts to the right Companies using flexible rules
Fix gmil.com typos and cleanse bad data
Merge Duplicates Right When Visitors Fill Out Forms
Tired of sifting through Excel files by-hand or using complicated formulas to find duplicate contacts? Do you find that the HubSpot deduplication tool often misses duplicate contacts, leaving you to deal with mistakes in your marketing automation and sales processes?
Insycle's flexible duplicates matching allows you to find and clean all duplicate contacts, companies, and deals in your database in bulk. Insycle matches similar (or exact) records, giving you complete control and ensuring that you maintain a single customer view.
Automatically detect duplicate contacts, companies, and deals
Smart merge records to retain data using rules
Catch more duplicates by identifying similar records
Get duplicates reports with all the context, simulate the deduplication process.
Maintain a single customer view
Format First Names, Standardize Critical Fields
Would you rather receive an email and be addressed as "JANE" or "Jane"? It can make your teams reluctant to actually use the data that they have on hand.
Insycle makes it easy for you to format and standardize any field in your HubSpot database. Using Insycle's pre-built tools, you can do things like:
Ensure names and other fields use proper capitalization for marketing personalization
Format addresses, states, cities, and zip codes for consistency and usability
Consistently format phone numbers across all of your records
Format and standardize data for contacts, companies, & deals
Correct Misspelled Emails and Fix Data Errors in Any Field
Are you tired of sifting through Excel files by-hand or using complicated formulas to find errors and issues in your HubSpot data? Or maybe you find yourself going through your Hubspot database one-by-one to identify issues, fix them, and prepare your data for use in marketing and sales campaigns.
Fix gmil.com typos and data errors in any field automatically right when data is entered into HubSpot.
Associate Contacts to Companies and Deals in Bulk
Associate free-floating contacts using any field: company name, cleansed domain, external system ID, or any other. Insycle makes it easy to identify and associate HubSpot contacts to companies using flexible rules. Learn more about associating HubSpot contacts.
Bulk associate existing records directly
Use any field to make associations, including custom fields
Control the matching rules: ignore subdomains, typos, terms, and more.
Preview Changes Before They Go Live
Review changes before they go live by running Recipes in Preview mode. Using Insycle, you have a complete top-down view of how rules will affect your data before it goes live! You can undo unwanted changes before they hit your HubSpot database.
Preview changes before they go live.
Collaborate with team members to check for issues.
After changes are made you can review and download the audit trail report in the Activity Tracker and roll back changes if needed.
Trusted by innovative companies - big and small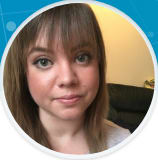 Kaitlynn Sirotkin
Digital Marketing Manager at DRIVIN
"We can now keep all of our data neat and tidy in both our HubSpot and Salesforce instance from one platform. As the sole administrator, this has saved me hours and hours of time. We've also been able to improve our reporting metrics, as I now trust the data more than ever before."
Free 7-day trial · No credit card required